Affiliate marketing and affiliate conferences go hand in hand. They both involve promotional marketing and gaining referrals through online channels.
Affiliate marketing conferences provide an excellent chance for affiliate marketers to receive the latest training on how to more effectively promote their products and services. Networking is also a key ingredient at some of these events, offering you the opportunity to learn from some of the industry's top experts.
Due to the global pandemic, most of these conferences were canceled, postponed, or rescheduled during the last year and a half. But luckily ad things are slowly normalizing, so are these conferences coming back.
Today we wanted to give you a list of the top affiliate marketing conferences around the world – some upcoming events that you should definitely not miss if possible!
What are affiliate marketing conferences?
Affiliate marketing conferences are gatherings of marketers who share their experiences and knowledge about how affiliates can use different marketing techniques.
These events are often held in different parts of the world, most notably Europe, Asia, and North America.
During this conference, experts will discuss advanced tactics to help you boost your business and attract customers. You will also learn about the newest tools and technologies that can help you increase your sales as well as other relevant affiliates like YouTube, Google Adwords, Facebook, etc.
At these conferences, you will be able to meet other marketers and discuss effective affiliate marketing strategies with them. The benefit of attending one of those events is that you will get the latest information about affiliate marketing in one place.
List of affiliate marketing conferences around the world
Here is a list of top affiliate marketing events that will be held across the globe this year. Some are already over, but there are some still to come. Make sure you attend any which way possible if you can!
1) Affiliate World Europe Conference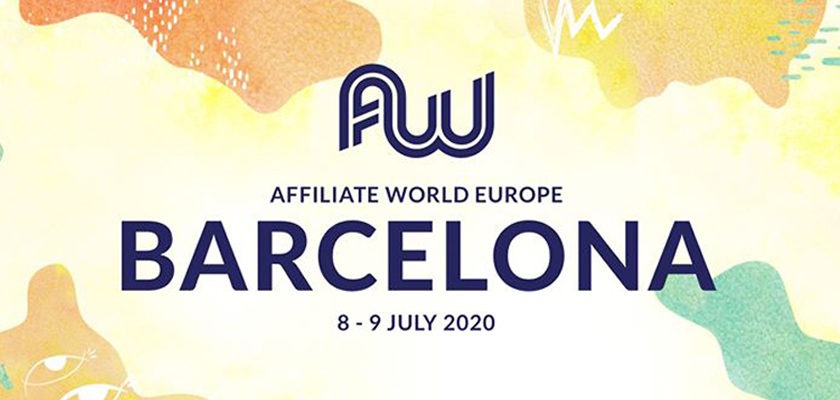 July 7-8, 2021 – Barcelona, Spain
AWE is one of the biggest conferences this year.  This conference is an annual event happening in Barcelona, Spain. It has the world's top affiliate marketing experts coming together to discuss new strategies and creative ways of generating revenue through affiliate marketing.
2) Affiliate Summit West
November 1-3, 2021 – Las Vegas, USA
After postponing last year, this is set for launch again with the same name. This event is one of the biggest affiliate marketing conferences in North America where affiliates can learn useful tips and strategies to boost their sales online. It is also an excellent chance for business owners to make fruitful connections with other people who are involved in this industry.
3) Affiliate Summit Europe
TBA – Amsterdam, Netherlands
This event has also been changed last year. It was transformed into a remote online event that had over 4,500 attendees and over 3 days of content. It is one of the biggest affiliate conferences in Europe where attendees will get to learn about affiliate marketing strategies and tips so they can improve their business.
4) Affiliate World Asia
TBA – Bangkok Thailand
This three-day conference will bring together affiliates from all over the world. This is a chance for local as well as international marketers to meet and discuss effective ways of promoting products online. As this event is very popular, you have to be quick to get a ticket.
5) Mobile World Congress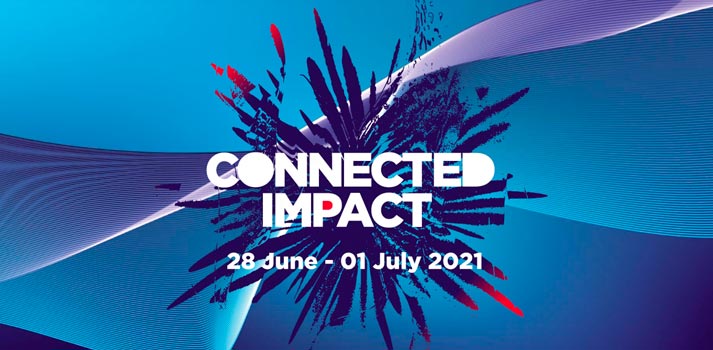 June 28 – July 1, 2021 – Barcelona Spain
This affiliate marketing conference is one of the largest in the world and is known for bringing together many industry experts to discuss different mobile marketing strategies. It is held annually in Barcelona, Spain.
6) Affiliate Summit Canada
October 25-26, 2021 – Toronto, Ontario
This is another big affiliate marketing conference in North America. This meeting will bring marketers who are interested in digital marketing and advertising to discuss new strategies that can help them grow their business. It is one of the largest gatherings of affiliates on that side of the world.
7) Affiliate Marketing World Congress
October 4-6, 2021 – Hamburg, Germany
This is another affiliate marketing event that has been planned for this year. It is one of the most anticipated events in Europe. The best thing about it is that you can meet experts who are known to have helped many businesses around the world thrive on the Internet.
Conclusion
There is a huge gap in the affiliate marketing industry, and it's growing every day. It is very important that you attend such events if you want to stay updated about new strategies that can help your business thrive online.
If you can try visiting any of these conferences or make plans to do so next year. You won't regret it because you will get to meet the best people in the industry and learn new ways to improve your affiliate marketing strategies.
Most of these events happen within a span of one month so you don't have to worry about booking tickets for multiple conferences. Go ahead and book an event that is closer to your part of the world and enjoy the ride.
If you are interested in attending any of these conferences, click on the links provided for more information and to purchase tickets.