In this case study I'm going to share with you my journey with running Medicare lead generation offer on Facebook, and how I made $3,228 profit in the first 30 days.
GEO: USA
TRAFFIC SOURCE: Facebook
OFFER: Medicare Yes!
TRACKER: RedTrack
As always I started this journey with spying on Facebook to see what others are running.  I wanted to try some kind of WH leadgen offers, since that's what bigger affiliates on the iAmAffiliate forum suggested to me. 
So, I fired up my Facebook spy tool (which is Visto btw) and set the date range to last 30 days and I was browsing to see what comes up.
I noticed that there are many medicare ads, so I thought it must be good if others are running it. So I searched for the keyword ''medicare''.
Here are some of the results:
AD 1: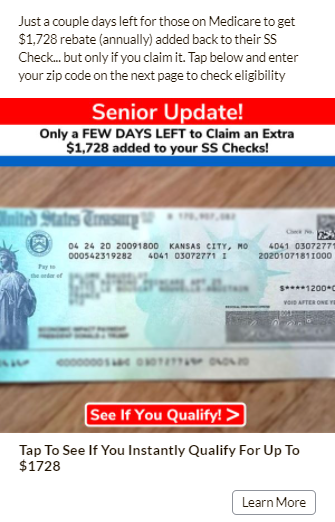 AD 2: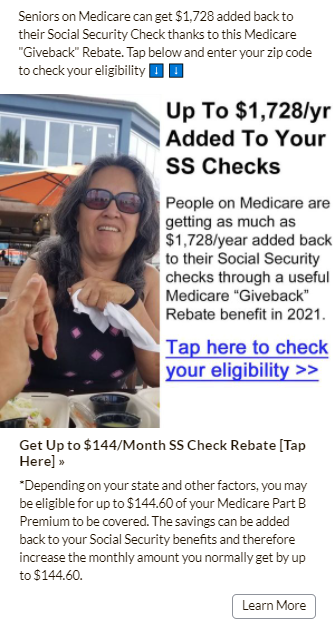 AD: 3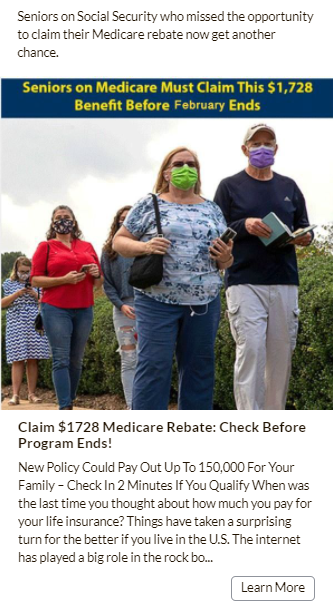 LANDING PAGE 1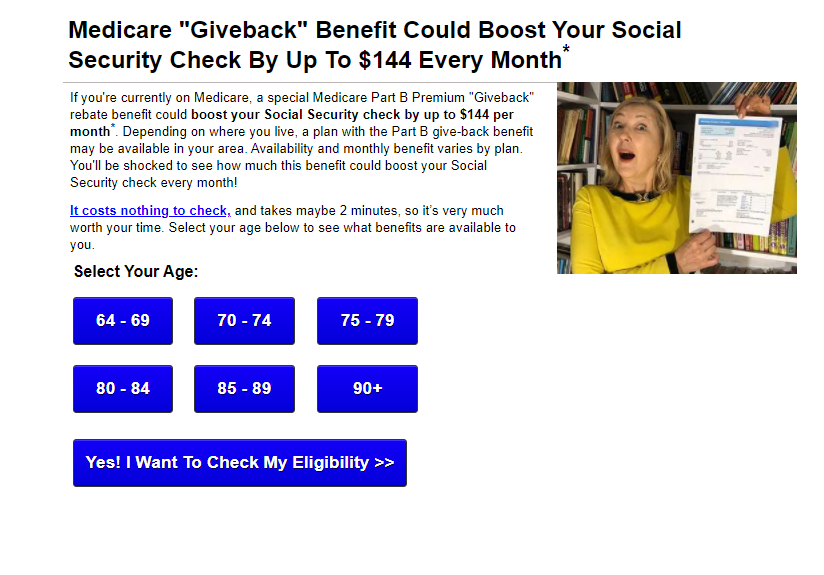 LANDING PAGE 2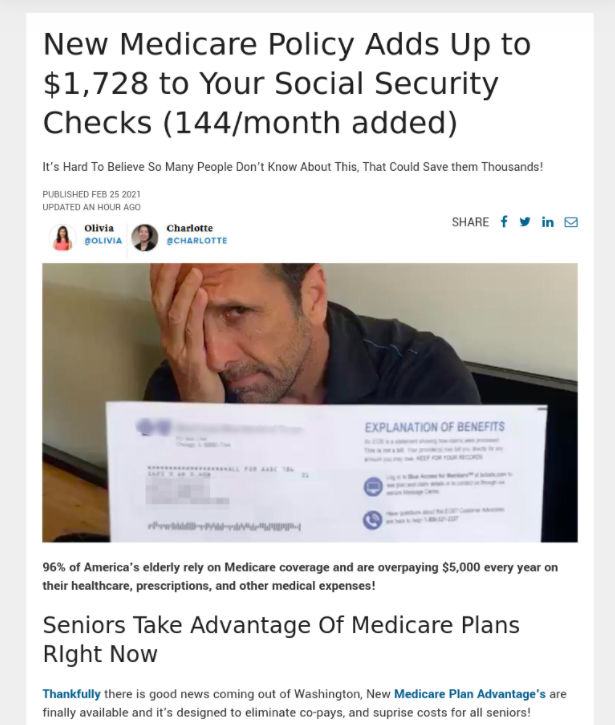 LANDING PAGE 3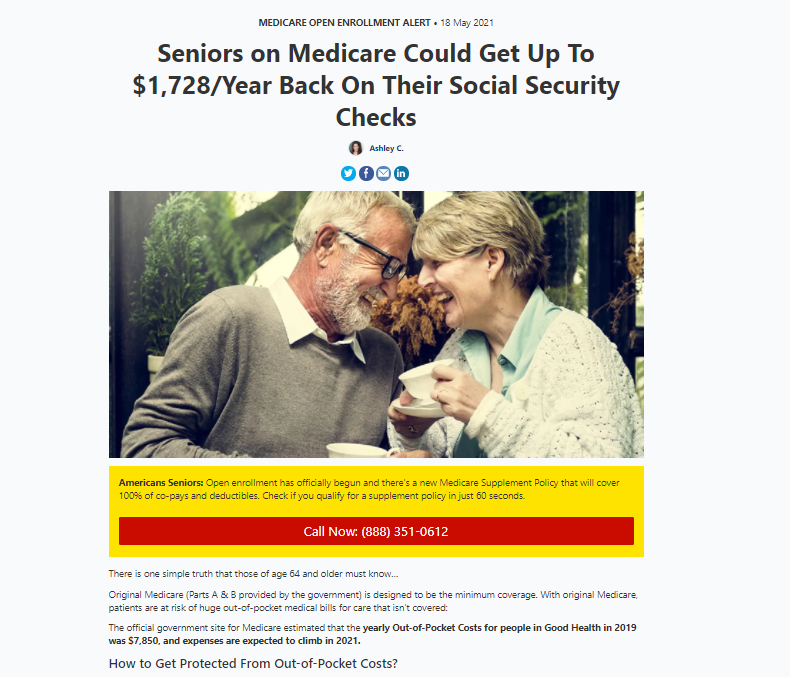 So these ads and landers were the top 3 performers based on receiving the most traffic in the past 30 days. I noticed that this Senior angle is doing very well (which is obvious..it's medicare, lol) so I copied all the ad texts in a notepad and re-wrote them later.
I wrote very similar ad copies to the one that were in the top 3 performers.
I did the same thing with the ad images.
I created very similar images for myself, plus I also added a couple extra images that I taught might be good, just for testing.
Next I ripped these Landing pages, changed the images and texts here and there and that's pretty much it.
After that I set up tracking campaigns (I use Redtrack for tracking).
I use a no-redirect campaign so I add a no redirect script to the source code of my landing page, and I use my LP URL as my final URL that I'm promoting on Facebook.
I also set up CAPI (conversion api tracking) and everything needed to be able to track IOS (after the ios 14 update..)
Since I'm using a no-redirect campaign, I can't rotate multiple landers in Redtrack, so I launch separate campaigns for the 3 LP I'm going testing.
Next I launch the campaigns on facebook.
I asked my Affiliate network rep if he can give me a list of best converting US States for this medicare offer, so I can target those only.
My targeting is:
Male and Female,  65+,  and the top converting US states.
After the first 48 hours I started checking data and optimizing.  I launched 3 separate campaigns with the same setting to test my landing pages.  One of my LPs was very bad and got 0 conversions, the other 2 was okay, but my first lander got almost twice as many conversions as the second, so I cut that 2 and continued with the best performing one.
Next I was checking the creatives. I launched 3 adsets with different angles, and 5 creatives per adset.
First I was cutting the ones that got 0 leads, then I let the others run for another day.
Next day I checked the creatives again, but this time I started focusing on the lead costs.
I found out that 2 of my creatives got much much lower lead cost than all the others, so I cut all the other creatives and continued with those two.
I also created new ad groups with the same images but different texts to see if I can get even better lead costs.
I also launched the same exact campaign with the same settings, LP and creatives on other accounts to be able to scale.
By doing this I spent almost $10K in the first month of testing this offer, however I also generated more than $12K revenue, so that's a pretty nice profit for the first month I think
Here are my Medicare results of the first 30 days:
SPENT: $9,384
REVENUE: $12,612
PROFIT: $3,228
If you want more Case Studies like this, join iAmAffiliate today, a community where you can learn directly from affiliate marketing legends!