Affiliate marketing can bring thousands of dollars. To help affiliate marketers, hundreds of online services have been developed for analysis, automation, and intelligent traffic management. Which are the best affiliate marketing tools? We'll talk about this in this article.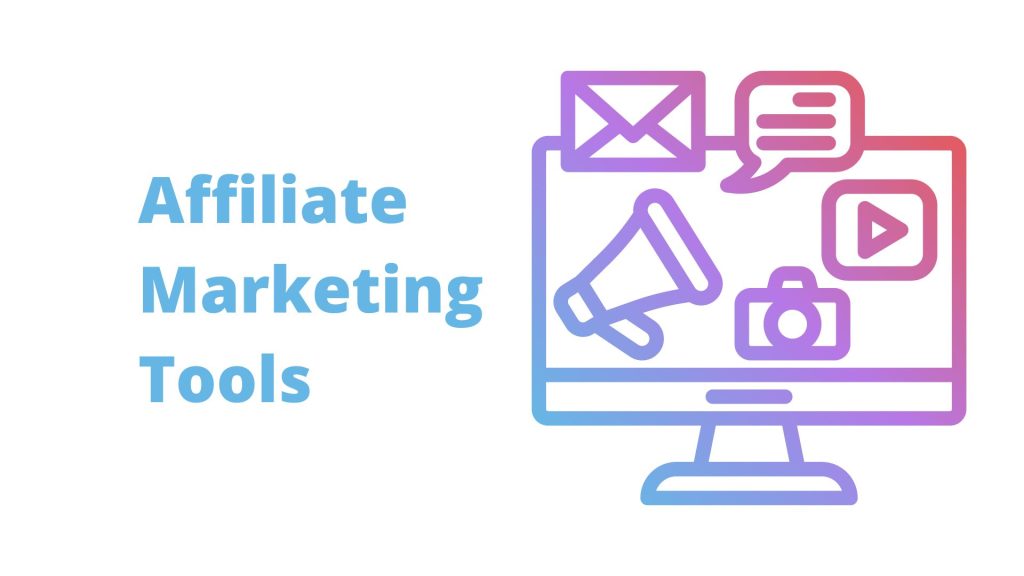 Trackers
A tracker is a necessary tool for every affiliate marketer. It helps you track conversions, evaluate the effectiveness of an advertising campaign, split traffic, switch advertisers, and much more. There are a few trackers you can use:
Google analytics
Google Analytics is a free Google tool that will help you to measure your website traffic, conversions, sales, etc. It's pretty good for beginner affiliate marketers, but later you may need more detailed trackers to dive into an analysis of traffic.
Voluum
Voluum is a high-functioning tracking tool that offers insights and control for affiliate marketers. It helps to manage, track, and optimize both paid and organic sources.
Redtrack
Redtrack is another tracking and conversion attribution tool. It helps to consolidate data across all channels and campaigns by providing accurate data.
Ad Spying
Spy services are special online tools that provide users with data about competitors, their promotion methods, and the main indicators of the effectiveness of their advertising. This allows you to evaluate the extent of the promotion of competitors and gives an understanding of which advertising links should be used.
Facebook Ad library and Tiktok Creative Center
Facebook Ad library and Tiktok Creative Center are free tools you can use to analyze what type of advertising campaigns work best in your niche. You can also analyze what your competitors are running and then make an effective ad.
Adspy
AdSpy is a tool with efficient features, it offers a wide variety of search, filter, and sort options that will help you with creating your affiliate marketing strategy.
BigSpy
BigSpy is another great affiliate marketing tool that collects advertising data from different platforms with all the details about the ads that are collected.
SEO tools
SEO tools are important when you do keyword research to better understand the niche's potential, both to optimize sites for organic search, and also when you create long-term content.
Keyword planner
Keyword planner is a free Google tool that allows you to do keyword research and check the potential for your affiliate marketing campaigns.
SEMRush
SEMRush is a great tool for doing keyword research, finding and fixing SEO mistakes, and making competitor analyses.
RankMath
RankMath is also one of the great marketing tools. It's a SEO plugin that will help you to optimize your content.
Graphics and video tools
Affiliate marketers should be able to create video and graphics fast and effectively, not spending tons of time on that. So there are tools that could be helpful when you work on ad creating.
Pexels
Pexels is a free stock of photos and videos that will help affiliate marketers find materials that can be used for ad creation.
Canva
Canva is a free graphic design tool. It allows editing photos and videos without much knowledge or experience. It also has a lot of ready-to-use decisions for different purposes.
Movavi
Movavi is a video editing tool, which is suitable for editing every day, not the most complex videos.
Other tools
Some tools also could be helpful in affiliate marketer's work, to improve the quality and speed of work. There are some tools that you need to try.
PageSpeed Insights
PageSpeed Insights is a free Google tool that scores your website speed and gives suggestions on how to improve it.
Grammarly
Grammarly is a tool that will help you to write your content, ad texts, emails, or social media posts without any mistakes.
Instapage
Instapage is an easy-to-do landing page builder that allows you to create high-converting landing pages quickly and effectively.
It was the list of top affiliate marketing tools. Almost all services and tools for affiliates from our selection have analogs with slightly different functionality, expensive and cheap, working online and as software on a PC.
To engage in affiliate marketing, you will have to spend money not only on paying for advertising. Today the range of minimum affiliate marketing tools includes a dozen different services and consumables. Some of them are mandatory, some just make work easier. Choosing the direction of a particular solution should be balanced, taking into account your financial capabilities and real needs.
If you want to learn more about the industry and boost your learning rate, try joining a premium forum such as iAmAffiliate. With such forums, you can quickly condense years of knowledge within a few days of reading and learn everything you need to have success in the industry.