Have you ever wondered how to make money off Internet marketing but didn't want to go through the hassle of actually creating something? Well, then you are far from the only one. A lot of marketers search for ways to make their tasks easier, faster, and more efficient. All in the hope to increase profits.
Luckily Internet marketing offers a couple of easy shortcuts for lazy people like us. Whether it be using premade content, templates, hiring people to do the work for you, or ripping already established landing pages.
What Are Landing Pages?
Landing pages are the first page people see when typing in your website URL or clicking on a PPC ad. After all the work you put into getting traffic to your site, you must have a nice-looking landing page.
Landing pages are one of the most effective ways to increase your conversion rate because they allow you to focus on a specific offer and keep distractions to a minimum. When people visit your website, chances are they going to be looking for information about your offer, not to buy your product.
Creating a good landing page is an art form that can take a lot of time to perfect, but thankfully there are a few shortcuts that you can use to make the process a little bit easier.
Use templates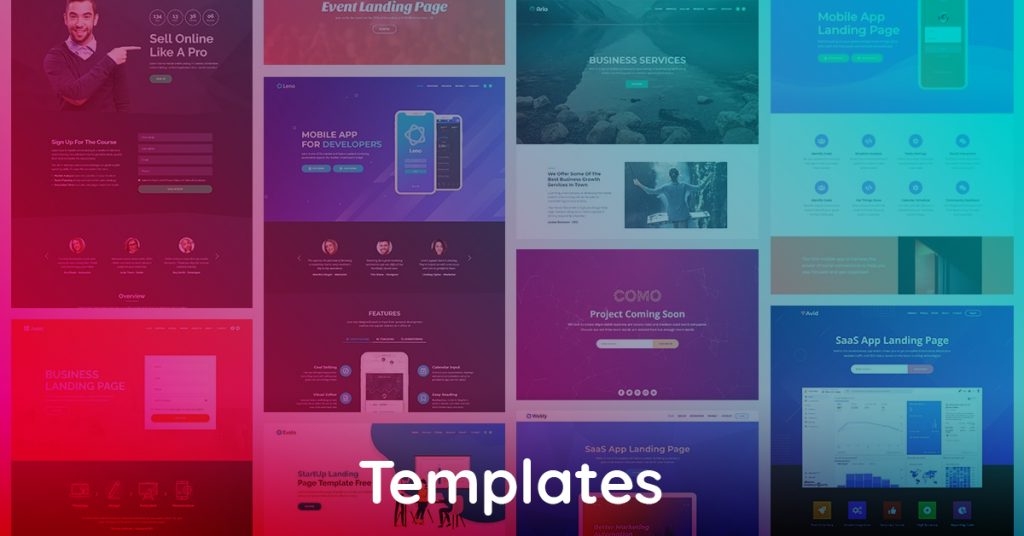 There are a lot of great landing page templates available online, and most of them are free. If you want to create a high converting landing page quickly, then using a template is the best way to go. Just make sure that you find a good template that matches your offer, and makes sure to customize it to fit your needs.
Hire someone to do the work for you
If you don't want to create a landing page yourself, or if you don't have the time, then you can always hire someone to do the work for you. There are a lot of great designers and developers available online, and most of them are willing to work for a reasonable price. Just make sure that you find a designer or developer that has experience creating high-converting landing pages.
Rip landing pages
If you want to create a high converting landing page quickly, and you don't mind violating copyright laws, then you can always rip an already established landing page. Just make sure that you find a landing page that has a high conversion rate, and makes sure to customize it to fit your needs.
There are a lot of different ways to create high-converting landing pages, but the methods listed above are the quickest and easiest ways to get the job done. Just make sure that you find a method that best suits your needs, and makes sure to customize it to fit your needs.
Why are Landing Pages So Important?
Landing pages are the single most important aspect of any Internet marketing campaign. They are what separates profits from failure.
Before people purchase a product or service online, they will visit the landing page for that offer. This is where your ad or PPC campaign pays off. Otherwise known as conversion rate, this is the number of visitors who click on your ad to go to your website and become a customer. 1-3% is average but the best converting ads have rates up to 6%.
The success of your advertisement hinges on you having an effective landing page that presents all necessary sales tools to get people to buy. But since everyone else has this same idea, it's really hard not only to get noticed but also getting people to care about what you're selling.
Unless your product or service is unique and new, you'll likely face some stiff competition in the online marketplace – but that doesn't mean you can't win. It just means that you need to be a little more aggressive with your marketing efforts, and that includes having an effective landing page.
Creating high-converting landing pages may seem like a daunting task, but with a little bit of effort and the right tools, it's something that anyone can do. Just make sure that you find a method that best suits your needs, and makes sure to customize it to fit your needs.
The bottom line is this: Landing pages are essential for any successful Internet marketing campaign, and they are what separates profits from failure.
Using Templates
First, let's cover using templates. The first thing you're going to need is a landing page software like LeadPages, Unbounce, or similar tools that have some already created pages for you to use.
These services make it easy for you to create high-converting pages by giving you templates that are already proven to work, as well as easy integration with popular email marketing platforms like MailChimp and AWeber. Once you have your software in place, all you need to do is find a good template, customize it to fit your needs, and add your products or affiliate offers.
Ripping Landing Pages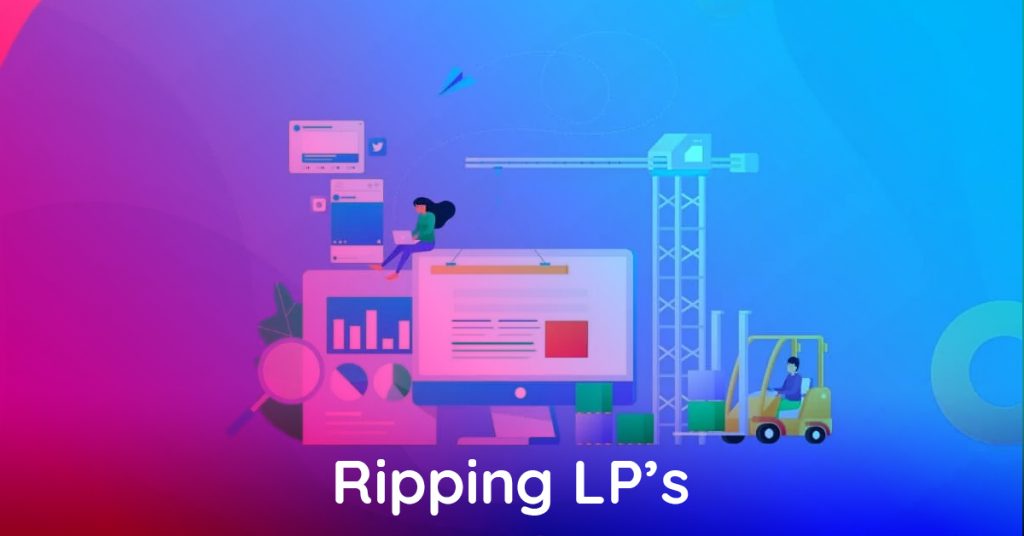 So why would somebody want to rip landing pages? Well, there are many reasons for doing so, but the most common reasons are to save money on design costs or to get more done in less time.
When you rip a landing page you are taking an already established page and inserting your affiliate offers into the copy of that page. This allows you to use proven sales copy that is converting well, while still being able to customize it with your affiliate links.
How To Rip Landing Pages
Of course, ripping landing pages is not as straightforward as using a template. You need to do a little bit of work if you want it done right, and there's always the risk of getting caught and having your site blacklisted by Google for violating copyright laws (even if you give proper credit).
Here are some guidelines that will help you rip landing pages without getting into trouble:
Don't Rip Whole Pages – this is easier said than done, but it's best not to try and rip entire landing pages. Just focus on the sales copy within the page instead.
Keep It Legal – make sure that once you have ripped a page that you properly cite all sources, whether it's just including the name of the program or service used to create the page, or giving full credit to the landing page creator.
Proper Placement – make sure that all sources are cited at the bottom of your sales letter and also include a link back to the original page.
Make It Easy To Find – whenever you use someone's sales copy make it easy for your visitors by placing all instances of content used in one place (for example use sub-headers to mark where you replaced parts with your affiliate offers).
Ripping the website itself can be easy and difficult at the same time. You can download a free program like HTTrack and simply paste the URL of the website you want to rip. The program will then download the website in its entirety. But there can be a lot of issues with this method. Sometimes there are scripts and code on the website that can't be downloaded, or the website might be set up in a way that makes it difficult to navigate.
Another option is to use a paid program like WebCopyCat. This program allows you to rip websites by navigating them just like you would in a web browser. It also includes features that allow you to automatically download pages and record them in a database.
If you want to use paid tools like this, get accustomed to fixing various issues in the code by hand. You will have to do this from time to time as ripping pages doesn't always work perfectly, but with some elbow grease, you can make it work!
Even if you follow all of these guidelines, ripping landing pages can still be risky business. Even if you give proper credit and cite everything correctly it's possible that the original creator could find out and file a DMCA takedown notice with your hosting provider. This could result in your website being taken down, or worse, blacklisted by Google.
Conclusion
Ripping landing pages can be a great way to save time and money, but it's important to do it the right way. Make sure to always give credit where it's due, and use a program that makes it easy to navigate and rip websites. With a little bit of practice, you can start ripping landing pages like a pro!
Make sure to follow all of the guidelines mentioned in this article, and you should be safe from any legal issues. If you have some questions, you can ask anything you might need on the iAmAffiliate forums!