It's time to start affiliate marketing! There is a reason why many people are getting into affiliate marketing. In 2017, affiliate marketing spending in the United States reached 5.4 billion US dollars. This number is expected to hit 8.2 billion US dollars by 2022. 
A ton of money stands to be made from affiliate marketing. The average affiliate marketer earns at least 20000 dollars yearly from affiliate marketing. 
Unfortunately, 95% of newbies fail to succeed in the field of affiliate marketing. This failure is largely attributed to not doing affiliate marketing the right way. Once one goes down the wrong path, no matter how many hours or how much effort is invested, no real profit is made.
By the time you are done reading this article, you'll have learned:
the meaning of affiliate marketing

the things you need to get started right away

how to choose the best niche that will drive traffic and sales for you

how to select the affiliate programs to work with

steps to take to make a thousand dollars within the first three months

how to use paid ads to drive traffic to your site
Let's get started.
What is Affiliate Marketing?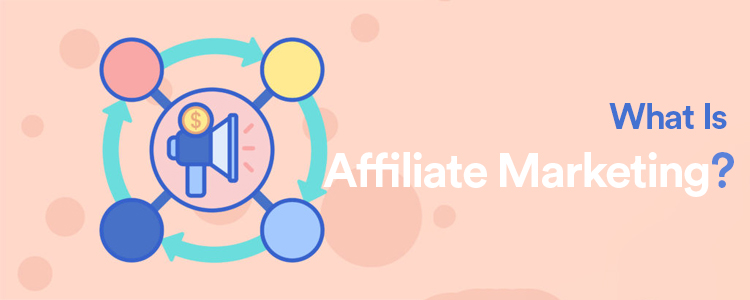 Affiliate marketing is the act of promoting a set of goods or services to earn a small commission for each sale.
Imagine that you become an affiliate for an online bookshop. What you do as an affiliate marketer is to promote the books for sale to an audience. The audience could be your network of family and friends; it could also be your social media followers. Once anyone buys a book because they saw you advertise the products, you earn a commission. This process of driving a sale and earning a commission is called affiliate marketing.
One good thing about affiliate marketing is that it usually comes with more freedom than being a salesperson for a company. As an affiliate marketer, you can promote products from different companies. A salesperson usually works for only one company.
Getting into affiliate marketing is pretty simple. Once you get a merchant or affiliate network to promote goods or services through you, you will be given a unique link. That link helps the merchant or network know which sales to attribute to you. What you then do is to put up the products or services in front of your audience, and include your unique link. Once someone clicks on the link and buys the service or product, you will get a commission.
What Do You Need To Start Affiliate Marketing?
An Affiliate Niche
One of the most common mistakes that new affiliates make is to try to be a Jack of all trades. The mentality is that all you have to do is to promote the products convincingly well.
The trouble is that people want advice from an expert; being an affiliate for different types of products across many niches doesn't make you look like an expert. You can't promote skincare products and at the same time promote kitchen utensils.
To do this successfully, you would have to manage different websites or social media accounts, with each dedicated to each niche. As a beginning affiliate, my advice would be to choose a niche and begin from there. Once you become very familiar with the process of affiliate marketing, then you can begin to branch out to other niches.
In choosing a niche, pick something that you have some level of passion and expertise for. You don't have to be a thought leader in a particular niche to choose it; knowing the jargon of the area is enough to get started. Another one is that the niche has to be something that you are attracted to. Picking a niche that you don't have any likeness for is the beginning of failure.
Again, you have to check how profitable and competitive a niche is. You don't want to move into a niche that not too many people care about or a niche where there is stiff competition. Keep in mind that with a little extra effort, you can differentiate yourself from the competition and begin to rank high in search results. This, however, takes time and consistency. So, pick a niche and get started.
An Affiliate Program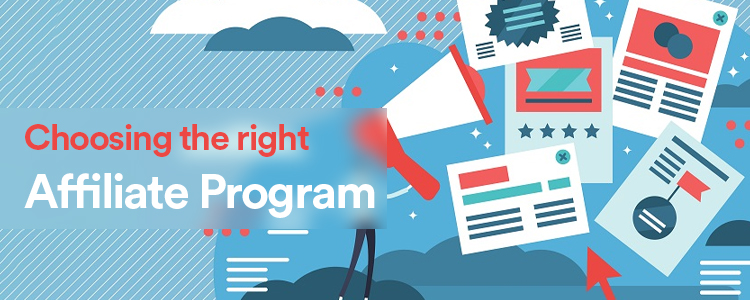 Choosing an affiliate program is necessary because you have to find the company or merchant whose products you want to promote. 
There are large marketplaces like Amazon or Dyson that offer affiliate programs where you can just sign up for an affiliate account and get the products to promote. You can also find independent companies like PayPal and simply sign up for their affiliate program.
Being an affiliate for big marketplaces or companies may mean lower commissions because more people are affiliates working for them too. The advantage of working for big affiliate programs is that there is always a large number of products that need promotion. 
On the other hand, even though smaller programs offer fewer products for sale, the commissions are way higher than larger affiliate programs offer. For example, the HubSpot affiliate program is a smaller affiliate program that offers few products to promote. However, an affiliate stands to earn up to $1000 per sale.
Keep in mind that as an affiliate marketer, you can promote products from different affiliate programs successfully as long as it's in one niche. 
A Website
I highly recommend using a website as the primary online place where you promote products. On a website, you can have different web pages and landing pages that you use to promote the products. On a website, you can post blog posts, build landing pages, add an about page and an FAQ page, and so on. You can't do all that with a social media account.
The first step would be to come up with a name for your website. The name of your website should be on the short side and easy to remember. It can also be your name if you're looking to become an authority in your chosen niche.
Then, choose your web host and start immediately. WordPress is the most popular web host that people use to build websites. Other web hosts include Bluehost, Wix, Go Daddy, Blogger, and much more.
Even if you want to get a website domain for free, you have options to pick from. WordPress, Blogger, Wix, and many others offer free web hosting. They would however give you a subdomain. So, you will get a web URL like "www.buyavaccumcleaner.wordpress.com" Note that this doesn't change or lower your chances of ranking well on search engines because the main thing that search engines look out for is relevant content
To learn more beginner friendly strategies, become an iAmAffiliate member today and learn how our beginners are making big profits.
A Target Audience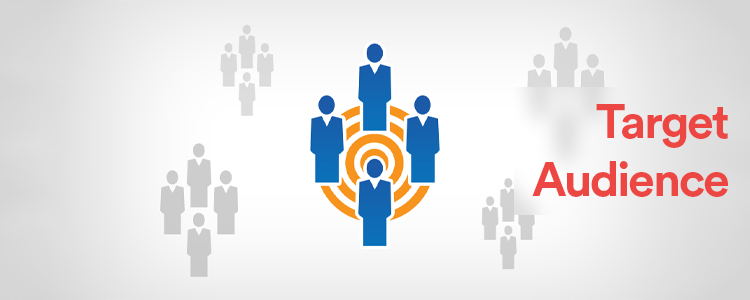 Next, you have to clearly understand who your prospective customers are going to be. For instance, let's say that you promote paid subscriptions for a fitness mobile app. Perhaps the duration of fitness exercises run for only ten minutes in the app.
First, you have to decide who would be interested in keeping fit in the first place. That's pretty much everyone across all demographics. You then have to narrow it down to people who can't spend much time on exercises. Then, you'll think of busy parents or young people who work several jobs and are unlikely to spend their little free time in a gym. That's your audience. Your target audience are people who don't have the time to spend on fitness exercises but want to keep fit nonetheless.
A Content Strategy
You now have to decide what kind of content your customers would be most interested in. Let us continue with the above example of selling subscriptions to a fitness app.
You may consider that your busy clients don't have all the time to spend perusing your website, or reading long blog posts. So, you may structure your blog posts to be between 1000 and 1500 words, and make the sentences short and straight to the point.
You may also research your target audience to find out what social media platforms they usually use and how they use them. With this kind of info, you will be better positioned to market effectively to them. An effective tool to get this info is Google Analytics.
An Email List Tool
Another common mistake of new affiliates is to overlook the importance of collecting emails. Collecting emails is a way to keep the relationship between you and your buyers personal and drive more sales. 
Email marketing is an especially profitable way of driving sales. For every 1 dollar spent on email marketing, 44 dollars is earned in return. Also, email is forty times more effective than Facebook and Twitter combined.
There are free tools that let you effectively collect and organize the emails of your prospective customers. Examples of tools that you can use to effectively collect email addresses are MailChimp and ConvertKit.
The Most Profitable Niches for Affiliate Marketing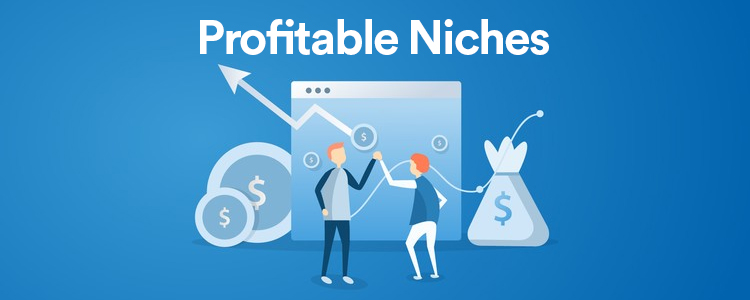 Choosing the best niche for you is tricky. You have to take into account what you have some level of passion for and expertise in. You also have to consider what chance you have for generating long term passive income from the niche. Once you consider these, you will be able to find the affiliate niche that will work out for you the most.
Here is a list of the top five most profitable niches in affiliate marketing.
Fashion
Fashion is not just a profitable niche to specialize in, it is also the most popular among affiliate marketers. Fashion makes up about 18.7% of the total affiliate share.
The downside to the fashion niche is that there is high competition in the niche. Going into it would mean competing against big and established affiliate marketers. You can avoid this type of competition by narrowing down the niche.
For example, you may decide that you want to sell shoes. But not just shoes. You may focus on shoes for kids' sports. This way, you are more likely to rank and also to build your reputation as an authority in the niche.
Romance
The romance niche is one that will always draw traffic to your site. People are interested in having their love lives work. Again, to avoid high competition, you will have to narrow down to a sub-niche.
You may decide to focus on online dating only, and therefore sell subscriptions to an online dating service and so on. You may also focus on selling e-books on how to improve your marriage. This time, you would be focusing on only married couples. Narrowing down your niche is the key. 
Health and Wellness
The health and wellness niche is one of the most popular affiliate niches there is, and this will not change because people are always interested in how to better their health. Health and wellness accounts for up to 11.1% of the affiliate marketing share. Once more, the key is to narrow down your niche.
Sports and Outdoors
The sports niche controls 14.6% of the total affiliate share. There is a trick to it though. You shouldn't try to sell anything in the big sports niches like football or baseball. There is crazy competition there. What you do is to select sports like golfing, camping, or hiking; then you can sell equipment in these sports.
Income and Wealth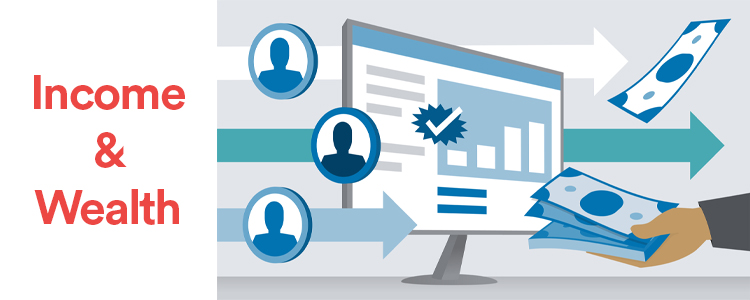 Income and wealth is another niche that you will have to narrow down your focus in. There are many sub-niches here like making money online, budgeting, improving credit scores, get rich books, business books, motivational books, online courses, and so on. As people are always interested in bettering their financial status, income and wealth is a particularly profitable niche to specialize in.
Internet Marketing
The internet marketing niche is special because not only are you going to make a lot of money promoting digital products, you will also be able to build your brand as an expert marketer. However, the competition here is insane. This is because you will be competing against other marketers. 
Narrowing down to a profitable and low competition niche area takes time, but once you narrow down, you stand to make lots of money promoting digital products. The commissions earned in this niche tend to be higher than in other niches.
Other profitable niches include beauty and nutrition.
The Best Affiliate Programs for Affiliate Marketing
Amazon Affiliates
Start affiliate marketing with this incredible program. Amazon Affiliates is one of the most beginner-friendly affiliate programs out there. To sign up for an Amazon affiliate account, you must have a website, a blog, an app, or a YouTube account. You should have also uploaded some content on the website or YouTube account.
The commission rates for Amazon products is between 1% and 10%. Even though these rates are on the lower side, the Amazon affiliate program is a good program for beginners as you can earn a lot though quantity of sales. Also, there is virtually no limit to the number of products that you can promote.
CJ Affiliates
CJ Affiliates is another popular affiliate program that is used by more than 2000 merchants and companies to promote their products.
The good thing about using CJ Affiliates is that it is beginner-friendly and that you still get the opportunity to work with big-name brands and make cool commission rates. Examples of established brands that use CJ Affiliates include Verizon, SemRush, and AWeber.
Share A Sale
Share A Sale is the most popular affiliate marketing program out there, it holds 55% of the market share. Awin acquired Share A Sale and in 2018, 100,000 affiliates made a total of 734 million dollars on the platform.
Share A Sale is very beginner-friendly and also provided an unlimited amount of products and services to promote.
Offer Vault
Offer Vault is an affiliate marketing network that provides marketers with offers to promote in different kinds of niches. On Offer Vault, you can search out affiliate networks by niche and even by country.
One amazing thing about Offer Vault is that it is very friendly to beginners while giving them the chance to earn high and regular payouts. The companies that advertize through Offer Vault offer high commissions. They also have a blog where you get tips to help you monetize your website even better.
BlueHost
BlueHost is a very popular web host. It hosts more than 2 million websites on the internet. BlueHost has an affiliate program where an affiliate can make from $60 to $130. Imagine driving a ton of sales through your website for BlueHost; that's a lot of money.
This list barely scratches the list of affiliate programs that are available for affiliates to work with. As a beginner, you can start affiliate marketing with Amazon Affiliates or ShareASale. You can also go with smaller programs like HubSpot and make more money. You can also do a little research on Google and look into more affiliate programs. Remember that you can work with multiple affiliate programs at the same time. However, it is not advised that you work with more than three affiliate networks.
A Step by Step Process to the first Thousand Dollars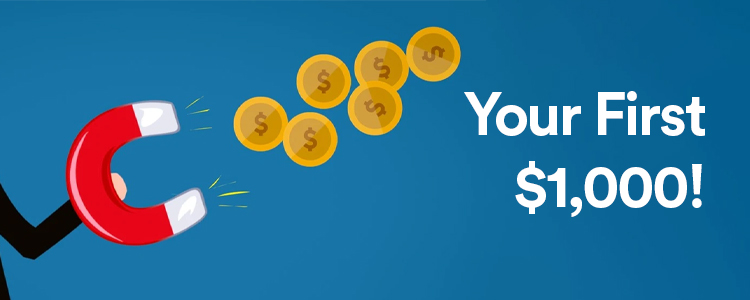 Here are the steps to take to earn a thousand dollars in profit within three months.
1. Pick a Niche 
When you want to start affiliate marketing, the best first step is to pick a niche. Spend a few hours researching the niches online to find out which one is most suited for you. Remember to weigh passion and expertise together with income potential.
2. Develop a Buyer Persona
Spend an hour or so building a buyer persona. This will help you visualize who your target audience is. By building a buyer persona, you will be able to understand their pain points and therefore be in a better position to offer solutions to their problems.
3. Find an affiliate program
Signing up for an affiliate program should come after you have researched who your target audience is going to be. That way, you would be able to select relevant products to market to them. However, you can do this in a reverse manner.
4. Come up with a Website Name
This step is important because the name is the first intro to your brand. Your website name should tell a web surfer what kind of services and products you promote. It should also be easy to remember. You can also use your name as your domain name. This will help you build your reputation faster as an authority.
5. Launch your website
Using a website or blog is very recommended when it comes to affiliate marketing. More than 60% of buyers consult a blog before purchasing anything. Also remember that a website allows you to have many web pages including an about page, and an FAQ page. It also confers on you the sense of authority.
6. Implement a Content Strategy
You should decide what kind of content will resonate with your target audience. It will also do you well to regularly upload content for people to see. Always make sure that your content is of high quality; doing a little bit of keyword research can also help to boost your content reach. By regularly updating your website with high-quality content, you will build your domain authority and draw more readers leading to more sales.
Once you are uploading high-quality content tailored to meet the needs of your target audience, your thousand dollars in profit is already on the way. It only becomes a matter of time. High-quality content with magnetic headlines will draw relevant traffic to your website, and will therefore lead to more people clicking on your affiliate link to buy the products you promote.
Remember to start collecting emails immediately. If you satisfy a customer the first time around, they are more likely to return. One way to make sure they keep coming back is through an email list. Also, someone may visit your site, be interested but not be ready to buy. Collecting their email address allows you to keep marketing the products to them so that when they are ready, you are there to sell to them.
How to Use Paid Advertising to Drive Traffic to your Affiliate Marketing Website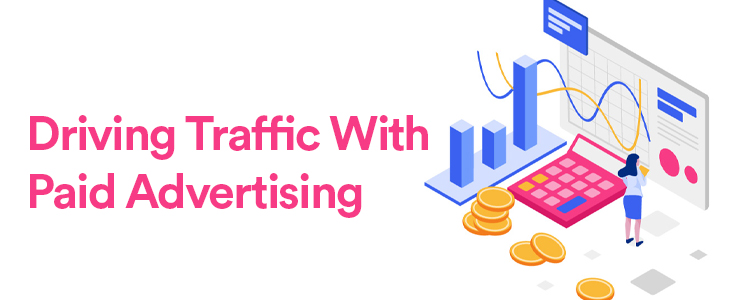 Once you have your website up and running, and content being regularly uploaded, you may not want to wait months to generate a steady stream of traffic. Paid advertising is one of the ways to drive immediate traffic to your website while developing your organic traffic reach.
You can use paid ads on Google or Facebook to drive traffic immediately to your website.
Tips for writing relevant and converting ads include:
Write strong ad headlines that are short and immediately convey to the reader what you are offering

Write short and compelling ad body copy that succinctly shows the products you are selling and how they will be beneficial.

Add a strong Call to Action for them to click on the ad.

Remember to add a sense of urgency to the ad copy.

Once a web visitor clicks on a link and lands on your website, make sure that the content fulfills the promises of the ad and that it's interesting enough to keep them there and move them to buy.
Finally…
Affiliate marketing requires effort and commitment. Once you can provide these, you are well on your way to be a successful affiliate marketer.
"Start affiliate marketing" sounds much easier than it actually is. Remember to work both hard and smart. Choose a niche that you are interested in and that also has high-income potential. Narrow down to a sub-niche when the competition is stiff. Develop a buyer persona to help you better serve your audience. Upload content regularly to your website. Collect email addresses from the very start. 
Earning the first thousand dollars in the first three months is very doable. You only have to make the right choice and stick to them.
Good luck.
References:
https://www.statista.com/statistics/693438/affiliate-marketing-spending/
https://supermetrics.com/blog/affiliate-marketing-statistics#:~:text=According%20to%20Statista%2C%20affiliate%20marketing,in%20affiliate%20marketing%20in%202017.
https://inkwelleditorial.com/making-money-in-affiliate-marketing-difficulties
https://www.hubspot.com/partners/affiliates
https://optinmonster.com/email-marketing-statistics/#engagement
https://analytics.google.com/
https://www.entrepreneur.com/article/230949
https://bloggingx.com/affiliate-marketing-statistics/
https://bloggingx.com/affiliate-marketing-statistics/
https://affiliate-program.amazon.com/
https://affiliate-program.amazon.com/help/operating/schedule
https://www.cj.com/
https://www.shareasale.com/info/
https://99firms.com/blog/affiliate-marketing-statistics/#gref
https://www.scaleo.io/blog/how-much-can-you-make-from-affiliate-marketing-2020/
http://hubspot.com
https://www.hubspot.com/partners/affiliates
https://www.adamenfroy.com/bluehost-affiliate
https://www.bluehost.com/
https://thirstyaffiliates.com/optimizing-results/shouldnt-join-3-affiliate-programs-time
https://business.linkedin.com/en-uk/marketing-solutions/blog/posts/B2B-Marketing/2016/making-sense-of-the-buyers-journey-stats
For more in depth step by step newbie guides, join iAmAffiliate today, a community where you can learn directly from affiliate marketing legends!