In this interview, I decided to sit down for a chat with a legendary blogger in our industry named Anil Agarwal, the man behind BloggersPassion.com. He's been around for many, many years and was inspired to become a blogger from John Chow, Tyler Cruz, Shoemoney. The real OG's in the space. The interview has some truly awesome questions and even better answers! Hope you enjoy this and learn something useful.

If you are interested in learning affiliate, become a member of iAmAffiliate premium online training community for only $49.95/month. Click here to sign up >>
Hey Mr. Anil Agarwal, thank you for getting back to us and accepting to be interviewed. It's great to have you on iAmAffiliate and hope you can share some kick-ass tips with our audience. First of all, I would like to know a little bit more about you. What's your nationality and where do you currently live?



Thanks a lot, Attila for inviting me on iAmAffiliate.
My name is Anil Agarwal and I own a couple of blogs at BloggersPassion.com, HostingMonks.com, and MakeBlogging.com.

I've been working on the BloggersPassion.com blog since 2010, HostingMonks.com was launched in 2019 and I took over MakeBlogging.com from an online friend in September 2020.
Right now I'm able to earn $10,000 plus every month from my blogs. Most of this revenue comes through affiliate product selling.
I'm getting good affiliate sales for SEO tools and web hosting related products. Sharing below earning screenshot for one of the top affiliate products for us: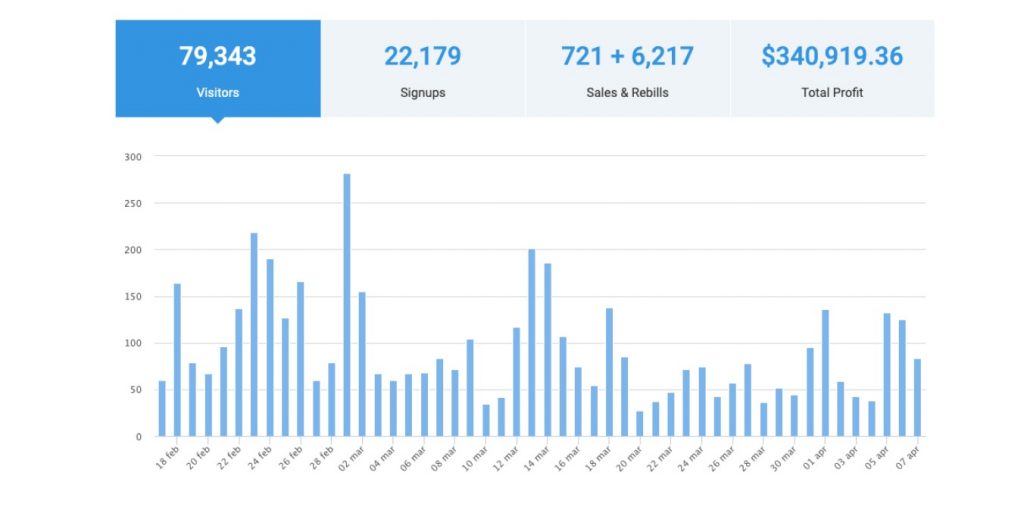 I'm from India and recently moved to Panipat, (a city in Haryana state). I stayed in Gurgaon city for 16 years.
What school did you go to and what were your favorite subjects?
I went to a Government school in my village. I studied in that school till 5th Grade. That was the only school in my village at that time. Mathematics was my favorite subject.
Have you worked in an 8-hour job before? If yes, what were your job responsibilities? If not, give more details about your very first working experience.
Attila, I was in a private job for almost 15 years. I started my career in the SEO domain after finishing my master's degree in computers. I worked in the SEO domain for 15 years in different roles.
My core responsibilities used to improve the organic traffic for the websites that were assigned to me. In a few assignments, I was asked to look into the monetization part as well.
How did you learn about affiliate marketing?
I learned affiliate marketing mostly through my own experience and studying other blogs in affiliate marketing.
I always made sure to use a particular product for a good amount of time (before even promoting it). Only then, I created content addressing the problems that are solved by that particular product.
I got decent success while trying to sell different products around blogging this way.
When did you start to learn that affiliate marketing is not an MLM scam like how most people believe? What campaign were you running when you learned that you can actually earn REAL money online?
Attila, from day 1 it was clear to me that affiliate marketing is not an MLM scheme. When I got into affiliate marketing, I started with web hosting-related products, and later I started promoting affiliate products around SEO, WordPress Themes & Plugins as well.
Since you are an SEO expert, how do you perceive will link building be this year and the next coming years? What do you think would be the best strategy to build links to a website?
We should aim at getting backlinks from those websites that have been visited most often by people to find solutions for their problems.
Quora could be a good example of this. We should build a strong presence on such types of websites. Then link to relevant content from our answers from time to time.
We can also use YouTube as a way to send more and more traffic to our website and at the same time linking to our content in the descriptions of our videos.
Build a list of top blogs in your niche and try to gain backlinks from them through guest blogging, blogger outreach, etc.
You can check my methods to build high-quality backlinks from here.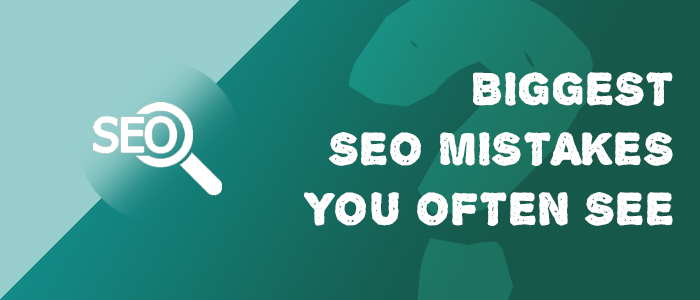 What do you think is the greatest mistake that people have made, in terms of SEO?
There are lots of mistakes people make when it comes to SEO like:
Lots of newbie bloggers copy content from other websites.

Building too many backlinks in quick time

Changing their home or internal page URLs without 301 redirects.

Indexing lots of extra pages (CMS generated automated pages) in Google and other search engines.

Ignoring website speed. It's going to be more important in the coming days (Core web vitals will become a ranking factor from May 2021)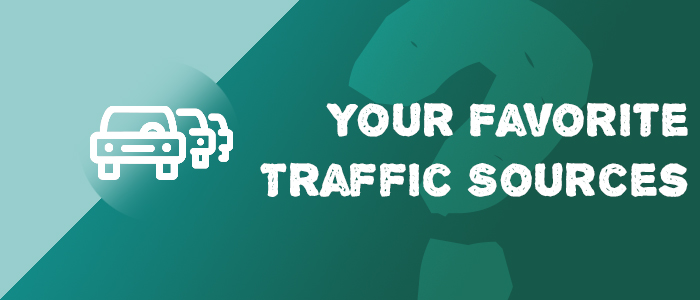 Which traffic source do you consider to be the best? Explain why.
Attila I don't have much experience with paid traffic coming through Google Ads, Facebook Ads, or any other platform. Mostly I focus on free traffic sources.
According to me, traffic that we get from Google search or other search engines happens to be the best traffic. And the simple reason is people are coming to our websites while trying to get answers for their queries.
We can get desired results from the traffic that will be coming through organic search.
Apart from this, traffic coming through YouTube and Quora type of websites also used to be high-quality traffic.
Tell me more about your working schedule. How many hours do you usually work in a day or week? Are you the type of person who would perform more effectively at night or you're the "day type person"?
I mostly prefer working during the day. Since I'm blogging full time, I try to work six to eight hours every day on my blogs.
What would be the top 3 tips you would give to someone who is starting to pursue digital marketing today?
Here are my top 3 tips for someone who wants to jump into the world of digital marketing.
Have a vision. Don't work only for money. Try to find ways to help others by creating better products and services.

Analyze your competition as competitor research is the most important factor in digital marketing success. Make sure to find what's working for them and try to create 10x better content (and products) to succeed in your industry.

Learn search engine optimization as it helps you with targeted traffic, better conversions, and website sales. Learn the SEO basics including keyword research, site audits, link building, etc to attract more traffic from search engines like Google.
Was your business greatly affected by COVID-19 and this pandemic? If yes, how? If you could name 1 thing that you miss the most that you cannot do because of this pandemic, what would that be?
Attila, I did not notice any drop in our revenue due to this pandemic. Actually, I noticed a small jump in our organic traffic during the initial months of COVID-19.
Give 1 most important thing that keeps you motivated each day. (Aside from money — Let's be honest)
The desire to help as many people as people I can do with my blogging skills motivates me. Apart from helping others, I also work towards improving my own skills.
What are the things that you usually do when you're not working? Any hobbies that you do regularly? Are you a food buff? What's your favorite dish?
When I'm not working, I mostly spend time with my family helping my wife in her day-to-day routine, spending time with my kids (while playing & helping them in their studies) and watching TV, etc.
I'm not a big foodie. I prefer eating north Indian vegetarian recipes only.
Is there a specific blog or websites that you follow? What blog or sites are they?
Let me share a few blogs and websites here that I follow:
SmartPassiveIncome.com: to learn more about affiliate marketing.

Backlinko.com: to gain more knowledge about SEO topics.

SERoundTable.com: to keep a check on the latest algorithm updates coming from Google.
Apart from these, I happen to read a few more blogs to keep improving my SEO and affiliate marketing skills.
I also keep doing certain experiments at my end to test different strategies to improve my blog's traffic and revenue.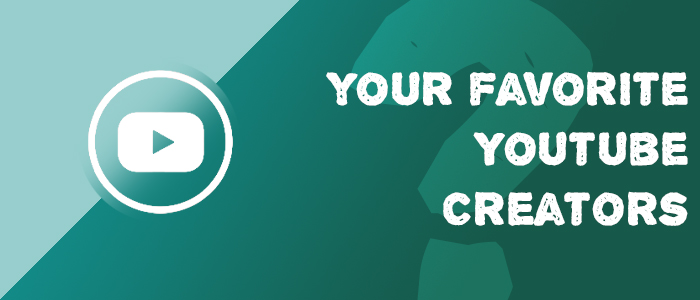 Do you like watching YouTube vlogs? If yes, give the top 3 YouTube channels that you're subscribed in?
I prefer reading more than watching. Still sharing few YouTube channels I watch whenever I get time or want to consume videos around blogging topics:
Ahrefs YouTube Channel

Neil Patel Videos

Pat Flynn Videos
What are the common niches and verticals do you usually work on?
I mostly work on niches around digital marketing like:
How to blog (

Blogging Tips and Tricks

)

How to Do SEO for a website (SEO Tips)

How to learn affiliate marketing

Web Hosting Related

WordPress Themes

WordPress Plugins etc.
What are your plans for the year 2021, and anything specific that you would like to focus on? Do you have any long-term plans?
Attila for sure I have lots of plans for this year and for the coming years. Here I will be talking about my blogs only:
Aim at taking user experience to the next level on BloggersPassion.com. Trying to improve the quality of all the important content to start with.

Taking our monthly revenue from $10k per month to $15K per month in the next year.

Take my web hosting solutions project HostingMonks.com daily traffic to over 100 visits per day by the end of this year. Right now we are getting much traffic on it.

Start working on my Black Friday Deals blog where I'm planning to cover major categories sometime this year. I will try to make it really big in the coming years. It should be the ultimate destination for most people looking for

Black Friday related deals and coupons

etc.

Start doing more videos on my YouTube channel and start doing podcasts etc.
If you were not in the SEO/Digital Marketing world, what would have been your source of income at the moment? Would you be doing something that you enjoy but doesn't bring you much money or something that brings you a lot of money but you don't really enjoy?
If I was not in the digital marketing domain, I would perhaps be doing some offline business or would have joined my family business of offline clothes selling.
Blogging is something I really enjoy doing and had a long struggle before getting success. When I started blogging, I was not able to make any money with it. And it took me more than 15 years to reach the level where I'm right now.
So definitely I want to do things that I enjoy the most and then I look at ways to get some revenue from that in the long run.
What do you think is your best asset that makes you stand out among other SEO's and Bloggers?
My biggest asset is consistency as I've been blogging for more than 15 years now. I saw a ton of bloggers come and go, survived a lot of freaky algorithm updates from Google, lost traffic overnight – but I'm still here making a living from blogging!
Consistency is the #1 factor behind every successful digital marketer. Be consistent, think big, and improve regularly. That's how you build a profitable blog in the long run.
If you're NOT consistent, no matter how smart you're, you're not going to survive in the digital marketing field. It's as simple as that.
This industry can be quite challenging and most of the people in this industry go through a lot of pressure, stress, and anxiety. Due to this, a lot of marketers go through depression which results in them seeking psychological help. As for you, what actions do you do to deal with this situation?
For sure I'm working to take my business to the next level in the long run. But I'm not running after instant success or have big targets in mind with my blogs.
Me and my small team keep working as per our daily schedule to improve the things on our blogs. And hopefully, all of these efforts will pay off in the long run.
We should not become too sad or too happy with the results or outcomes. They will keep changing. Stay motivated, keep working in the right direction and do something daily or weekly that you like the most apart from work.
I'm paying more attention to my health now. I make sure I walk 10,000 plus steps every day. Watch movies or serials just for entertainment purposes only. There should be a few hours in the day when you should forget about your work.
What can you say about this generation's vast advancements such as AI, robotics, and automation which are evident on almost everything now? In what way do you think these things will affect our industry in the future?
Those things will only help digital marketing grow in the future. Just make sure to keep improving your skills, build a solid portfolio, become the go-to person in your niche, and try to build your 1000 true fans!
Affiliate marketing has its challenges, but at the same time, it can be very rewarding, if you know how to play it right! Some marketers reward themselves by living a luxurious lifestyle and as for some, they stay with a simple lifestyle. How about you? What do you consider is the most rewarding part of living in the digital marketing world?
I'm living a simple lifestyle. But now I have funds that I can use to improve the lifestyle of my family members. Earlier I was living in a small house, now I am building a bigger house and in a better community.
Now I can spend more money on the education of my kids and all the facilities they need to live a better life.
What would be the greatest challenge that you have encountered in this business so far?
When I started doing blogging, I was using Google Adsense as the only way to monetize my blogs. One fine morning I woke up and saw my Adsense account was banned.
Once I had a feeling it's all over now. Later I started looking for other methods I can use to make money from my blogs. This is how I started using Affiliate marketing products to monetize my blog traffic.
One More Challenge…
We have a huge dependency on Google Search traffic. More than 80% of traffic on BloggersPassion.com comes through Google search. 
As you know, the Google team is making too many algorithmic changes these days. So it's a big challenge first to maintain our current organic traffic and then taking it to the next level.

And if you have been following the kind of changes the Google team is doing, they are reducing the number of clicks going out of their search interface. They are trying to answer most of the queries within their search interface with the help of different widgets like featured snippets, People Also Ask, Knowledge Graphs, etc.
Lastly, what is the best and easiest way to contact you if people would like to inquire about your course, coaching or SEO services?
Attila, they can mail me at [email protected] or connect me on Facebook from here.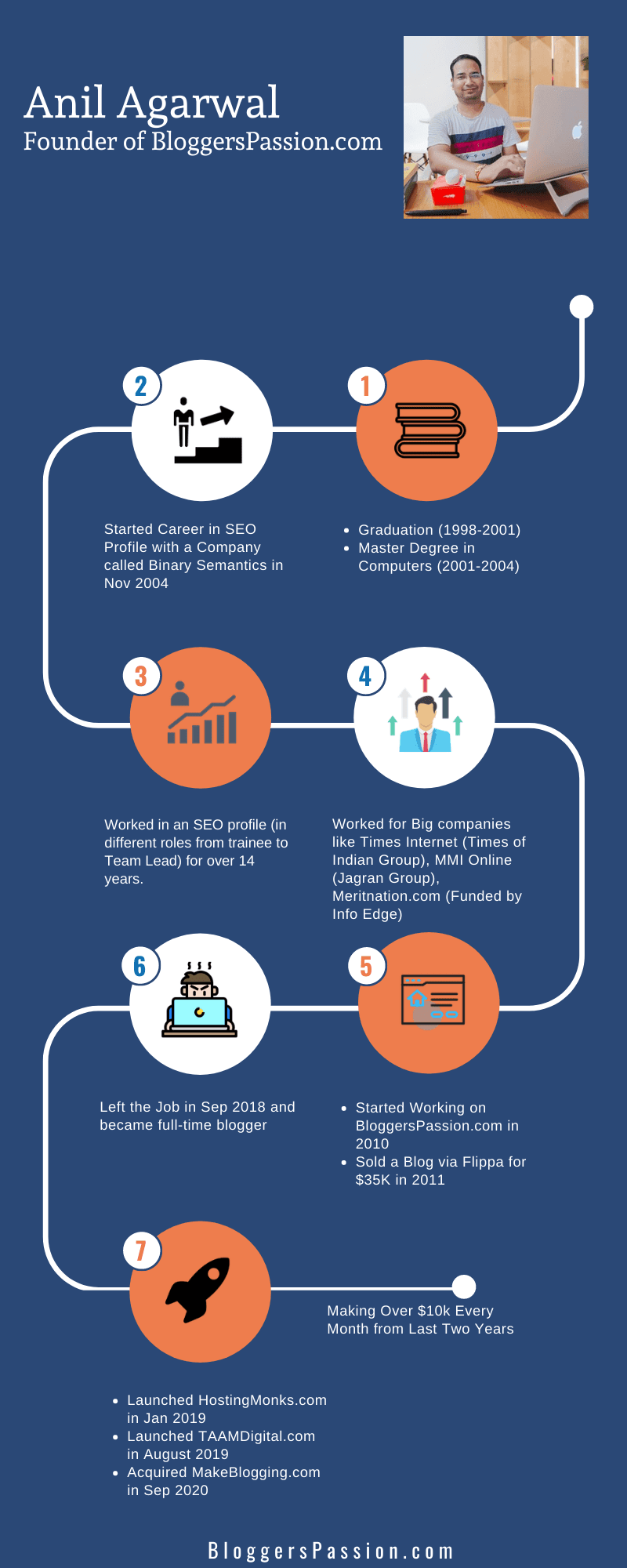 If you are interested in learning affiliate, become a member of iAmAffiliate premium online training community for only $49.95/month. Click here to sign up >>