Finding the best online advertising formats is always a struggle!
In today's hyper-connected world, people are always on their smartphones, laptops, or tablets. This means that they have access to the internet 24/7 and it is much more likely that they will see your advertisements online than in a physical location. Moreover, advertising on social media networks can be very cost-effective for businesses because there is no limit to the number of times an advertisement can be shown to someone. Finally, many websites allow you to target your audience based on gender, age range, and interests so you know exactly who you are talking to!
No matter what type of business you own or what product or service you are selling, it is important to consider running an online advertisement campaign. So what types of formats are there and which ones should you choose for your company?
What type of online advertising formats are there?
There are several different types of online advertising formats that can be used to promote your business. While the most appropriate one will depend on what product or service you are selling, they all have their own benefits and limitations which should be considered before proceeding with a campaign. The four main types of advertisements are banner ads, text/image ads, video ads, and sponsored stories.
Banner Ads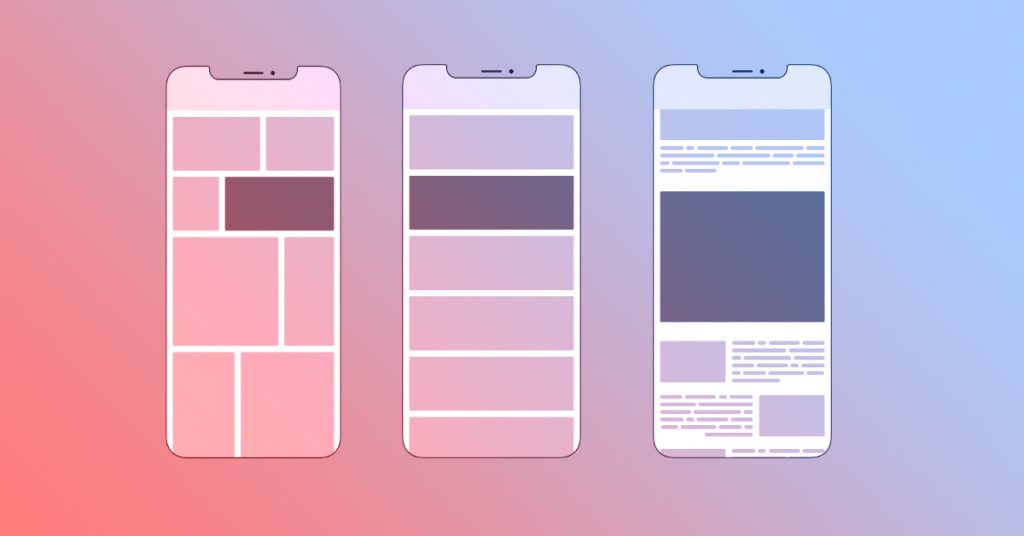 Banners can be very effective because they tend to stand out on a page and catch the attention of your potential customers. These ads might include images or animations as well as text that is meant to spark interest in whatever product or service you are selling. However, banners can quickly become annoying if they are shown too often so only use them in moderation.
Text Ads
Text/image ads are similar to banners but do not require any flashy animation or images since they are typically used for selling rather than grabbing attention. This type of ad is more likely to catch people's eye when tucked away in the corner of a page, but there are limitations on the space an image can take up.
Video Ads
Like banners and text/image ads, video advertising does not require much explanation since its effectiveness is apparent. Videos provide an opportunity for you to showcase your product or service and explain how it works in a way that isn't possible with words alone. However, this type of advertisement can become very expensive if you insist on hiring an actor to play the part of your spokesperson.
Social Media Advertising
Targeting people on social media sites like Facebook and Twitter is a relatively new concept that can reach a large audience with low overhead. Moreover, it allows you to target your followers directly and become familiar with the demographics of your customer base. However, there are still limitations since only so many people will see the advertisement before it disappears from their newsfeed.
Sponsored Content on Blogs and Websites
Sponsored content and stories are powerful because they take advantage of social media networks like Facebook and Twitter to get in front of potential customers. With this type of advertisement, you can showcase what makes your business or product unique while also proving that other people are already using it. And, unlike banner ads which might be annoying if they are shown too often, sponsored stories can continue to circulate without becoming obnoxious. However, this type of advertisement is slightly more difficult than the other types because you will need to market your business on social media networks before running any advertisements.
Native Ads
Native advertising is another form of advertisement which takes advantage of the largest social media networks. Many companies and blogs, including Buzzfeed and Facebook, now offer native advertising as a way to get in front of potential customers. While this type of advertisement can be very effective, there is no formula as to what will work because every business and product is unique which means that you will need to test several different options to find what works best.
Display Ads on Mobile Devices
A relatively new yet incredibly powerful type of advertisement is mobile display ads. This format includes everything from pop-up ads on your phone to banners which are typically found at the top or bottom of long articles. Mobile advertisements appear everywhere, including on social media networks like Facebook and Twitter, so they can be very effective if you manage to catch someone's attention at the right time. However, this format is not for everyone because it can quickly become annoying if you are unable to catch someone's eye.
For example, banner ads that appear in the center of articles are one of the most annoying types of online advertisements because they take up a large amount of space and often distract people from the content they are trying to read.
Email Marketing Campaigns
Email Marketing Campaigns with Opt-in Forms or Promotions are one of the more popular forms of ads. They can be used to Receive Emails from the Company's Website or Storefronts for Free Products/Services in Exchange for Personal Information Such as Name, Address, Phone Number, etc.). This has multiple effects on your campaigns.
1) It can help you funnel your audience into different lists where they are able to interact with the content you're promoting,
2) It builds trust with your subscribers so that when it's time for you to promote something again – they'll be more willing to open it.
3) You can build a "sales funnel" where people who are interested in your products/services can be introduced to more offers.
What advertising format is the best?
There is no single "best" advertising format. The most successful campaigns include a mixture of different options including social media, mobile advertisements, and email marketing. However, it is important to not be afraid to try new things in order to see what works best for your business!
Conclusion
When it comes to any type of marketing campaign, the most important thing is testing and retesting. There is no one size fits all when it comes to online advertisements so be sure that you test various formats and advertisements before choosing the best one.
For more information about how to effectively market your business on social media networks, check out our blog where you can find much more information about all of these topics!
You can learn even more by visiting our incredible iAmAffiliate premium forums. Where we cover topics like this one in great detail! Join the forums today and become a successful affiliate marketer in no time!